Paper Shoot Camera, headquartered in Ottawa, Canada (the same birthplace as Shopify) believes in creating innovative technology that is not only functional but environmentally friendly.
Our re-useable digital cameras are made from recycled, repurposed or biodegrade-able materials, making it a sustainable alternative to traditional film / disposable cameras, while still producing that nostalgic photo quality.
We pride ourselves on our ability to customize our cameras to meet the needs of our customers. From custom case designs to custom packaging, we can even add custom photo filters, watermarks and audio files to your camera.
Our team is small but dedicated to bringing joy and happiness through the art of sustainable photography. Join us in our mission to make photography more sustainable and eco-friendly
Mr. Beast Camera (Coming Soon)
This website and its contents are not affiliated with or endorsed by Mr. Beast or any of his affiliated entities. The use of Mr. Beast's name and image is for informational and promotional purposes only and does not imply any association or endorsement by Mr. Beast. All trademarks, copyrights, and other intellectual property belong to their respective owners.
Paper Shoot's Top Sellers
Get Creative With 4 Color Filters
Brands With Custom Paper Shoot Cameras
Yes, the paper shoot camera offers a variety of customization options for businesses, brands, and events.
Customizations Include:
Custom logo or design to the camera itself

Custom packaging

Custom watermark on all images taken with the camera

4 custom filter modes

Custom shutter and video recording audio files

Custom files or exclusive content on the SD card.
These options make the Paper Shoot Camera a great way to promote a brand and make a lasting impression on customers, clients or event attendees. Overall, the Paper Shoot Camera is a great investment for any business or brand looking to stand out & offer something unique.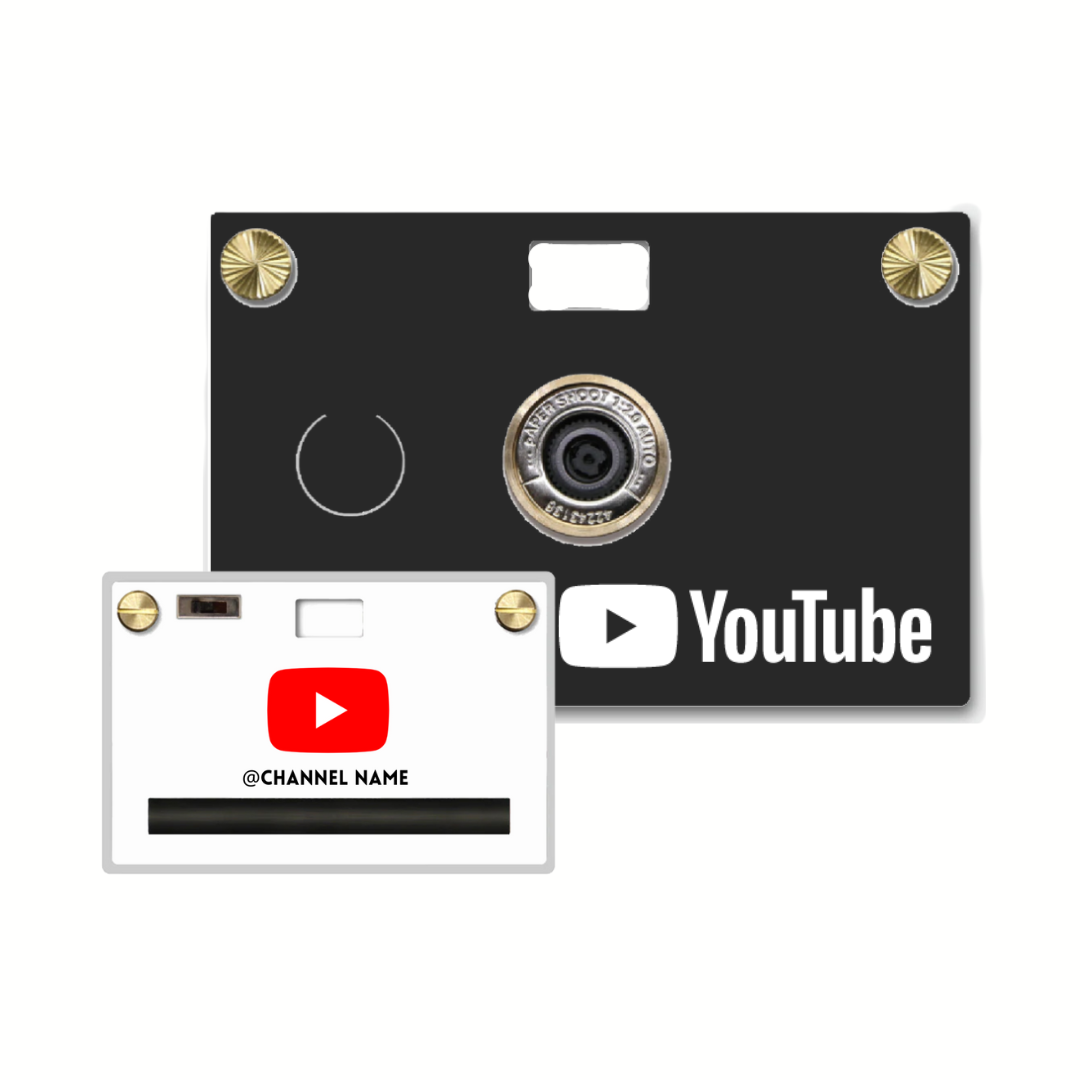 YouTube
YouTube Taiwan gifted their top creators in each category a Paper Shoot Camera. Each creator had their channel name printed on the back of their camera for a completely customized camera.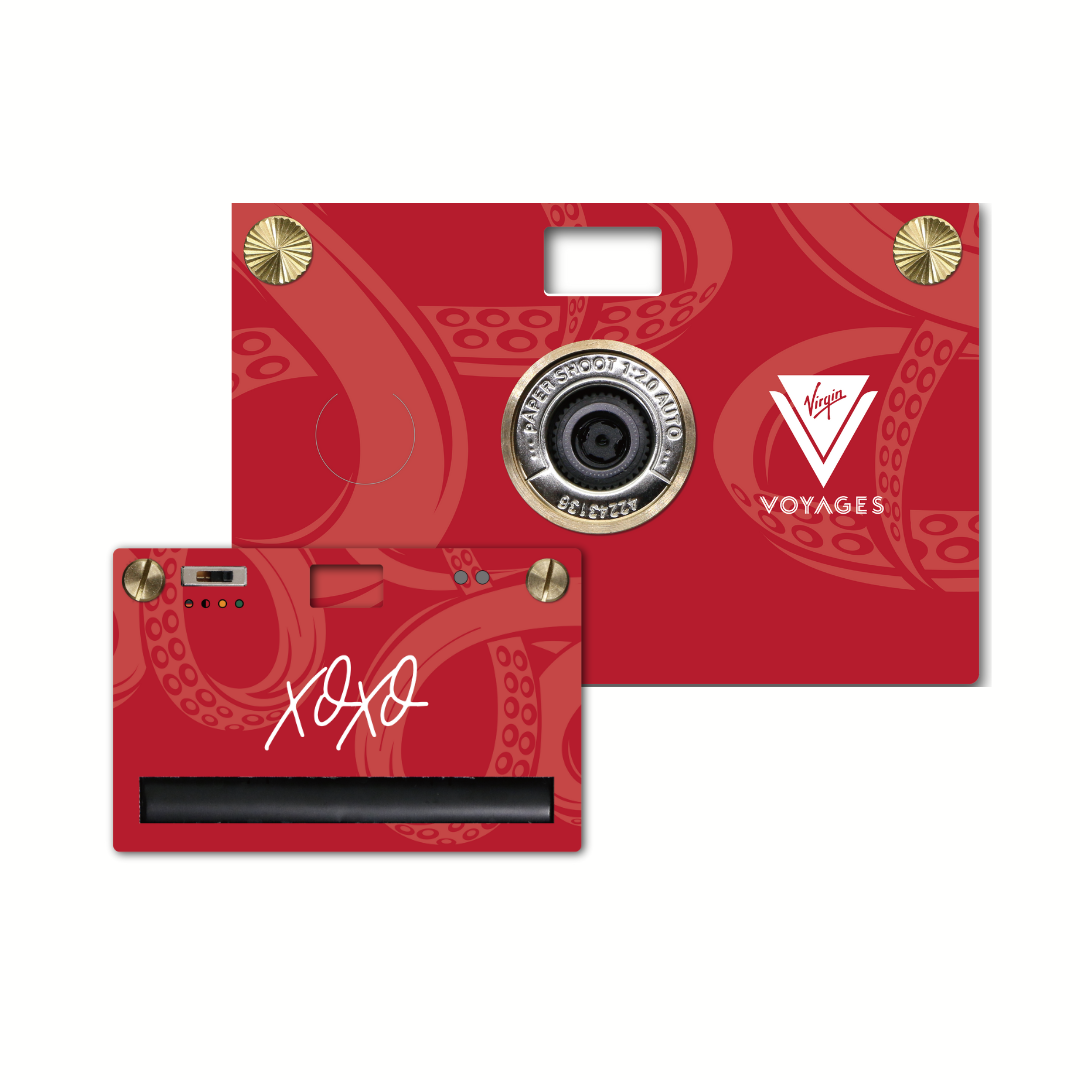 Virgin Voyages
Virgin Voyages designed a custom Paper Shoot Camera for Richard Branson's birthday event on one of their cruise ships. Guests were given the camera to take pictures throughout the event & their cruise.